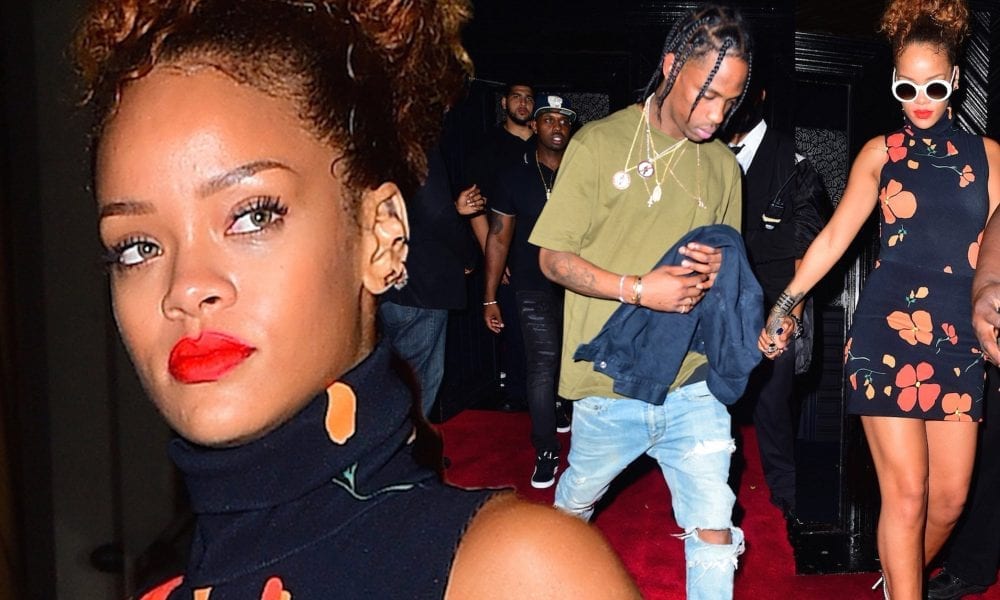 Travis Scott and Rihanna Were Once in a Secret Relationship, Here's Why It Ended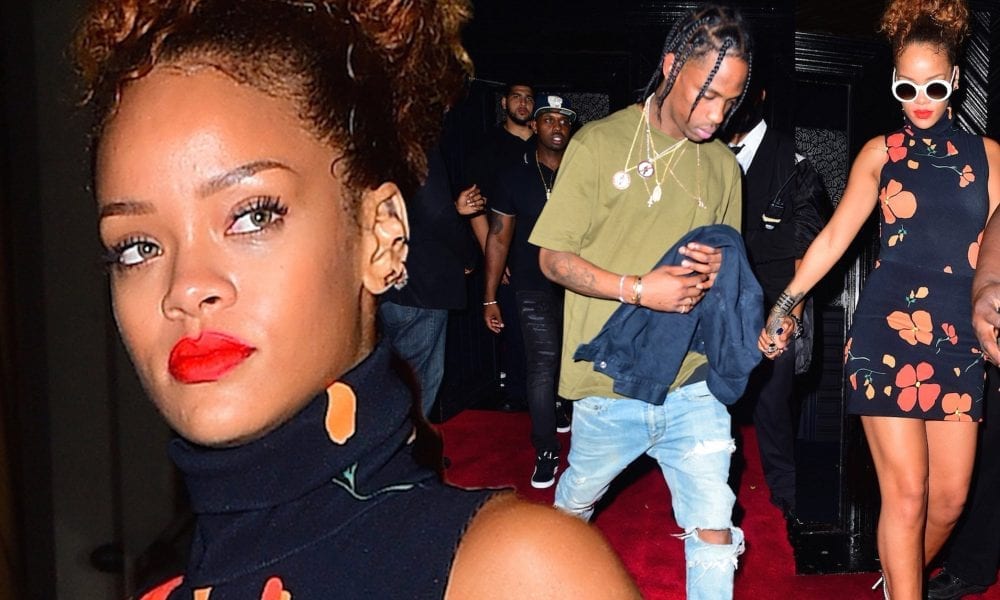 Long before Travis Scott and Kylie Jenner became a thing, the rapper was first linked to singer Rihanna. Some of you may not know about it while a few others may have heard about the romance rumors, nonetheless, there haven't been many things said about the supposed relationship.
To be fair, the 'Umbrella' singer's love life has always been filled with mystery – she has always maintained a low-profile relationship with men despite being one of the most popular artists of this generation. Travis, on the other hand, became a household name once he was linked to the makeup mogul and his fame soared to a greater height when he became Kylie's baby daddy.
Romance rumors between the two musicians swirled in 2015, which means Kylie was yet to enter the picture. The pair were spotted and photographed together numerous times in different events, including New York Fashion Week, thereby strengthening these speculations.
In fact, the 'Diamonds' hitmaker even attended a couple of the man's concerts and even collaborated with him for her album 'Anti.' A source said at the time that they were indeed going out and that Travis was really into Rihanna. Her friends, meanwhile, thought the rapper was a keeper.
It was a swift romance that nobody saw coming and exiting because people basically blinked and missed how they 'broke up.' Just a disclaimer: both parties never addressed the speculations so it is worth noting that they could have simply grown apart as friends.
However, a 2015 feature in Complex magazine shed some light about the alleged relationship. Writer Lawrence Scholssman claimed that Travis backed out of an interview because he was busy with his rumored girlfriend, Rihanna.
When the writer talked with the 'Sicko World' singer, Travis allegedly refused to give any labels to what he had with Rihanna, whom he only referred to as his 'muse.' However, it would seem that the Houston, Texas-native really had something for her because, as Lawrence recalled, when the 'Astroworld' artist saw the Fenty Beauty's photo on his phone, his face lit up.
Years later, the journalist revealed in his podcast 'Throwing Fits' that the 28-year-old was furious at the magazine for even mentioning details about Rihanna in the article. Lawrence did admit that he broke the news about the supposed romance between the two artists when Travis asked him it was off the record.
As such, Complex magazine and Travis' relationship was hurt. However, Lawrence claimed the 'Goosebumps' rapper wasn't mad that news that he was going out with Rihanna spread, rather it was because it was allegedly embarrassing on the Barbadian singer's part.