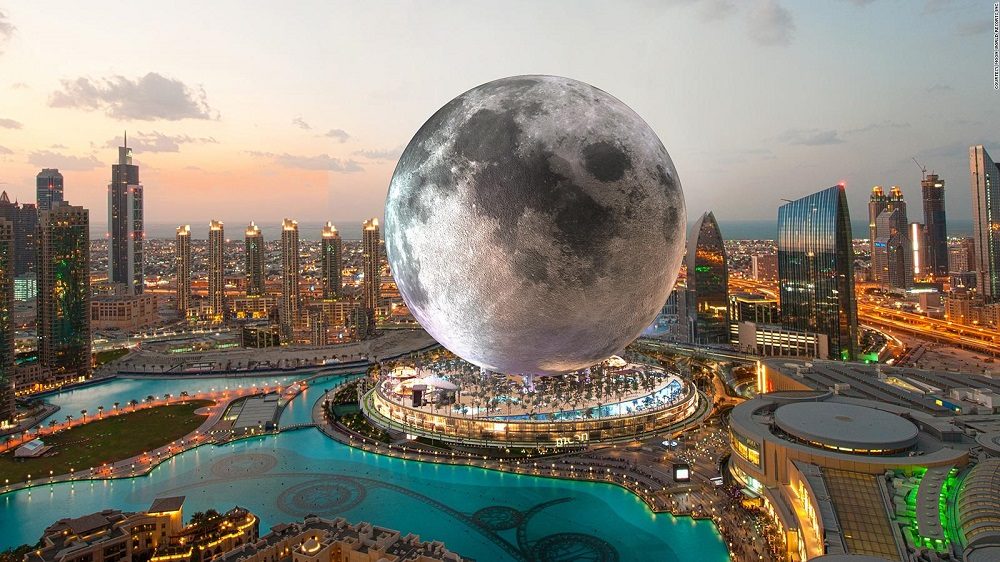 First Look Of The Dubai Moon Resort Plan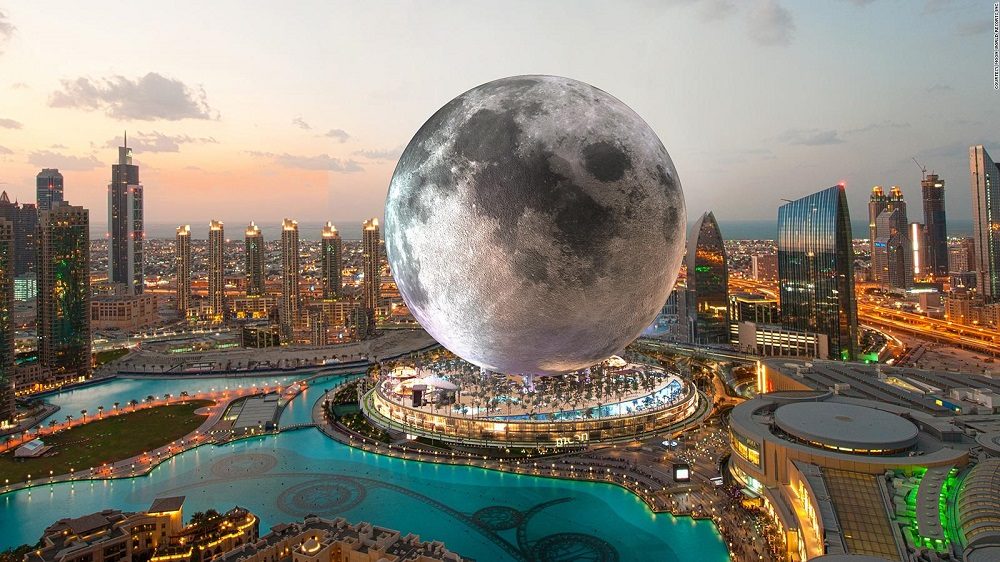 Moon World Resorts Inc. (MWR), a Canadian architectural firm and intellectual property owner, claims that Dubai may eventually host a $5 billion (AED18 billion) moon resort.
Sandra G. Matthews and Michael R. Henderson came up with the idea and co-founded the resort. Its overall height will be 735 feet, and construction is anticipated to take 48 months. Moon Dubai hoped that when it was finished, the emirate's economy would grow in the areas of hospitality, entertainment, tourist attractions, education, technology, and space tourism.
Details of this luxury project
The first of the four MOON resorts the Canadian business intends to construct will be in Dubai. The 735-foot-tall Moon model will have all the features one would anticipate from a five-star hotel and unique experiences designed to resemble a trip to the Moon.
In order to bring space tourism to Earth, the $5 billion project would include both a "lunar colony" and "lunar surface" experience. The resort's creators Sandra Matthews and Michael Henderson estimate that once finished, it will be able to host up to 10 million guests annually. The lunar colony alone can accommodate 2.5 million visitors annually, and it's also planned to contain a training facility for astronauts and space agencies.
Considering MOON is still a resort, visitors will have lots to do and see. The resort will have a nightclub, a venue that can accommodate 5,000 people, an event center, a spa and wellness area, a jazz piano lounge, and a multi-level lounge designed to look like an alien spacecraft. Building a sizable convention center aims to draw industry exhibitors from the space and technology sectors. 144 opulent condos will also be available as part of a private housing program at MOON. A lifelong MOON membership with special benefits is included with each 2,000-square-foot property.
Going global
Henderson claims that each Moon World Resort will have "a lot of components within that one would already recognize," such as a convention center, restaurants, and spa, each with a lunar twist. They will also be "extremely luxurious and contemporary, fully integrated destination resorts." According to artist images, the attraction's centerpiece will be an experience that simulates walking on the moon, as well as spaceship-style interiors and themed entertainment.
Moon World Resorts has been in development for 20 years, which Henderson, who previously built a medical services business, claims is consistent with the more leisurely pace of space travel. Henderson acknowledges that the project has "tremendous technical obstacles," but he and co-founder Sandra G. Matthews are collaborating with independent engineers and architects to bring the idea to life.
Building four Moon resorts, one in North America, one in Europe, one in the Middle East and Northern Africa, and one in Asia, is the long-term objective. Henderson envisions licensing each Moon World Resort to licensees with plenty of money to splash as Moon World Resorts is a licensing corporation. The business has identified the United Arab Emirates, and more especially Dubai, as a "front runner" for the debut of the first Moon World resort. Henderson claims that the "extremely popular for tourists" and "home to a lot of infrastructure" projects in UAE is the reason for this.